We're happy to announce three new features in the Bodygee Coach App May 2019 Release:
3D Body Library
You can now assign, edit, and delete your customers' scans all by yourself! To do so, open your profile in the top right corner and click 3D Body Library. This brings you to the following view where you can go through all your scans and assign them to the appropriate clients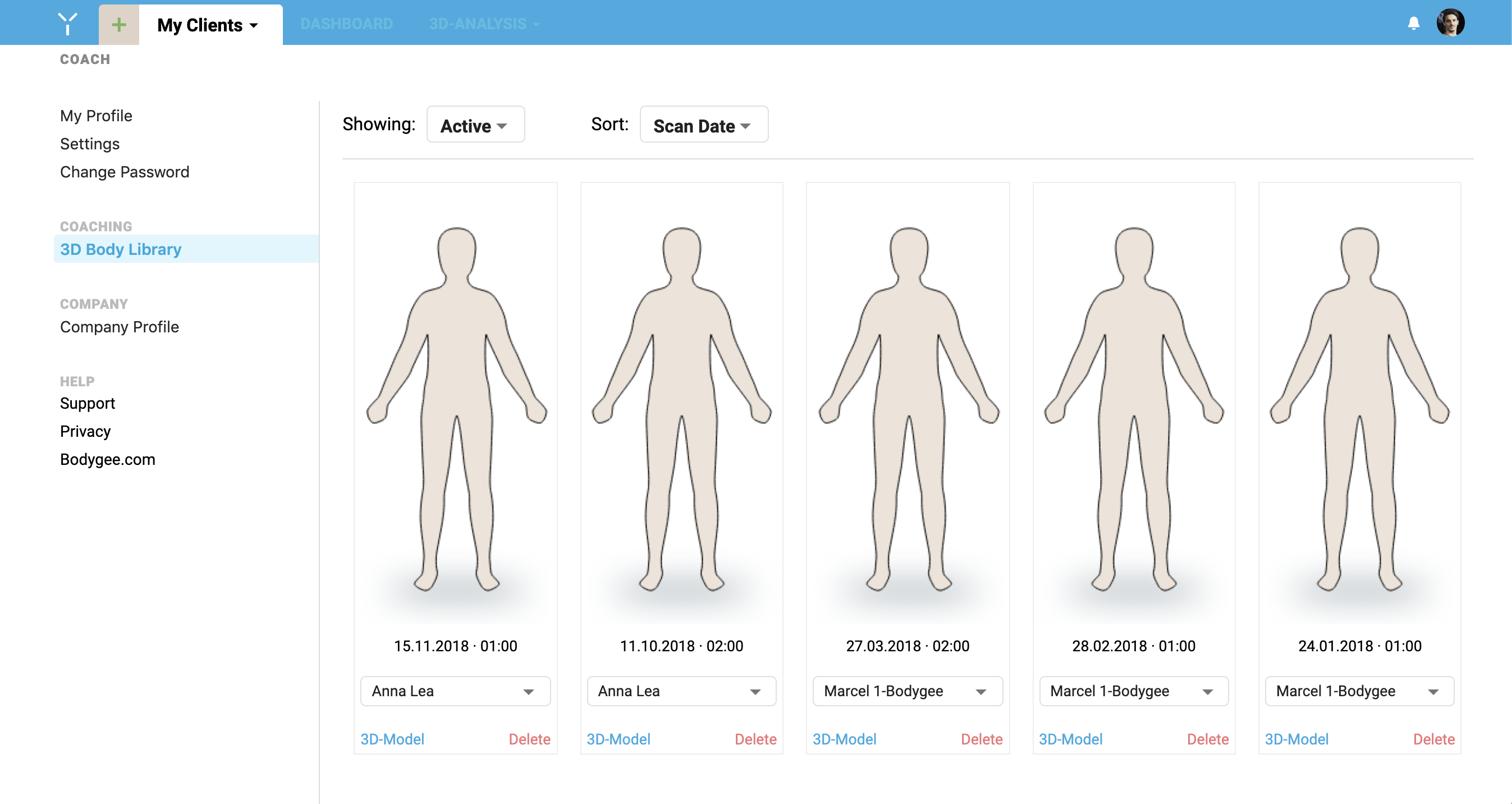 3D Snapshot Data
Finally the weight can now be edited after each scan, similar to 3D Body Library. Go to a client's edit page and choose 3D Snapshot Data to the left. The weight can be edited directly per every body. To see which body you are editing, click on the body outline.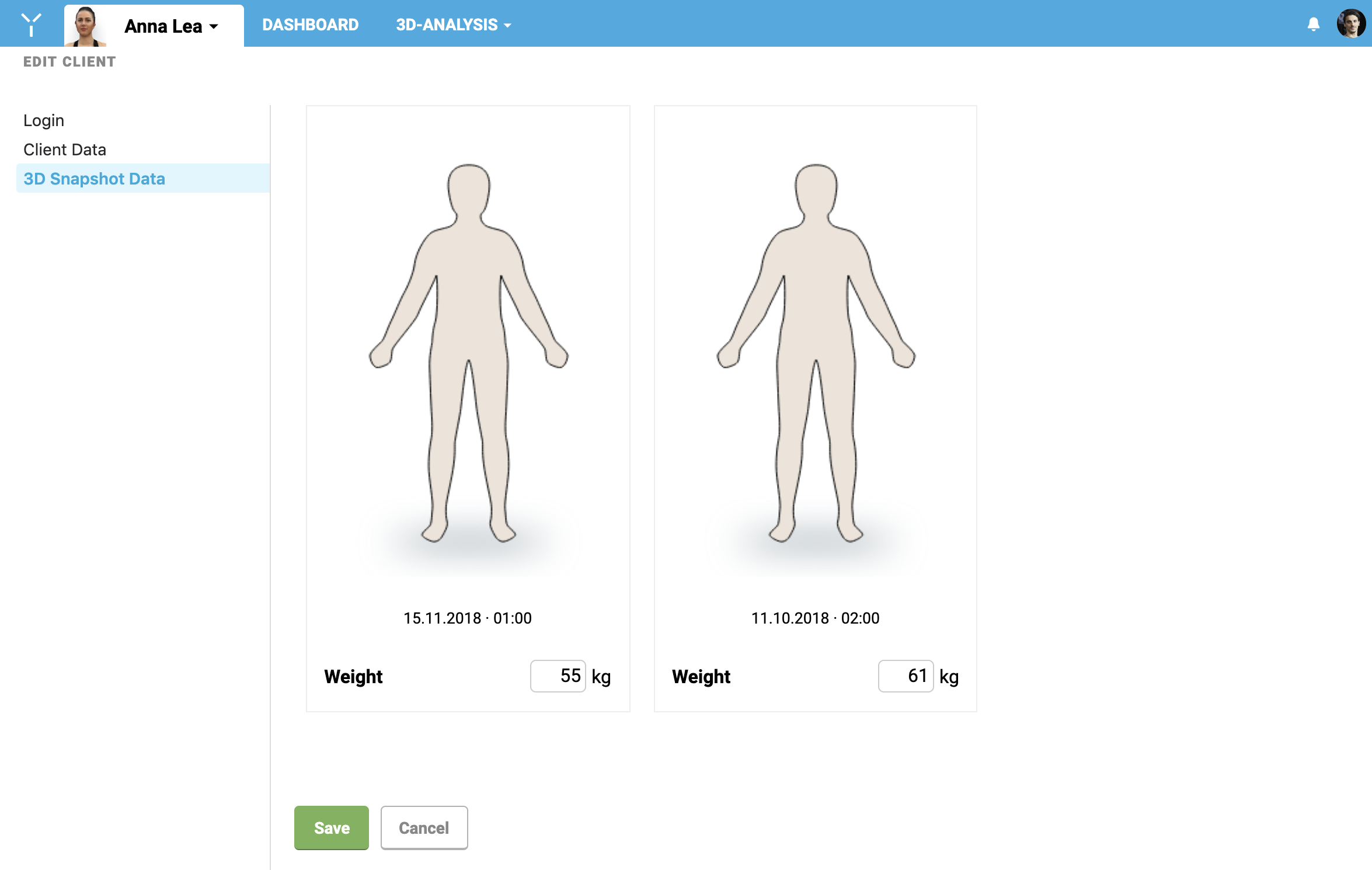 Bodygee PDF Report
We compiled a summary of the 3D analysis for you. Next to the online report in your dashboard you can now download and / or print a beautiful one A4 page report directly in the Coach App. To do so, click DOWNLOAD on the left hand side when inside the dashboard or Print PDF-Report in the top right of the digital report.