After having signed in you will be presented with the home screen showing the number of active clients and monthly scans. The bell on the right top corner will show notifications such as new scans.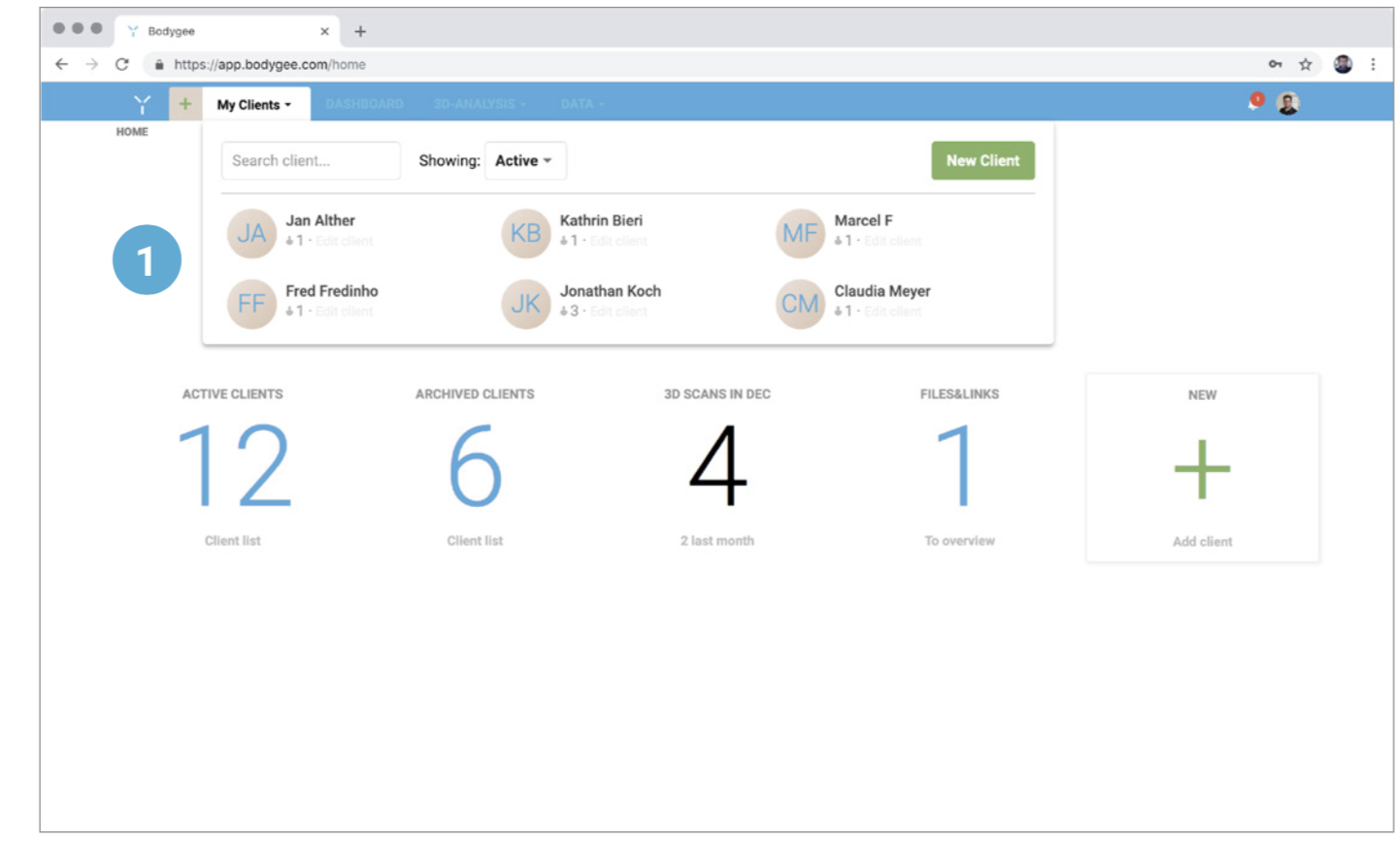 To edit a client's information choose one of two ways:
Open the client list by clicking up top My Clients or the selected client's name and click Edit next to the desired client
Alternatively head to the dashboard and choose EDIT CLIENT on the left hand side.
Under Login you can send the Client-App sign in information to the client. Under Client Data you can edit date of birth, height or address. You can also set the status of a client to archived or you can Delete client.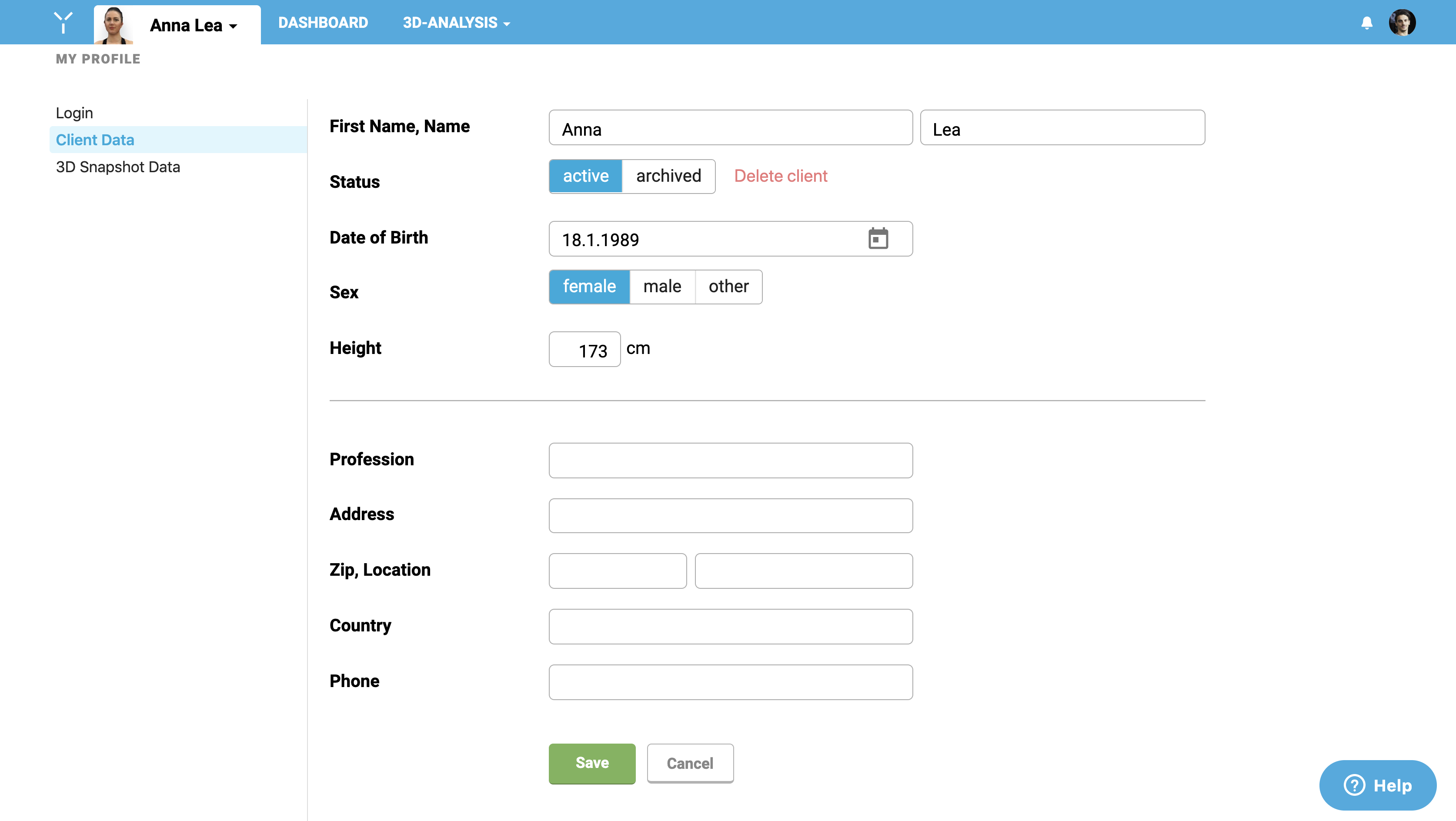 Under 3D Snapshot Data, you can edit the client's weight of each scan: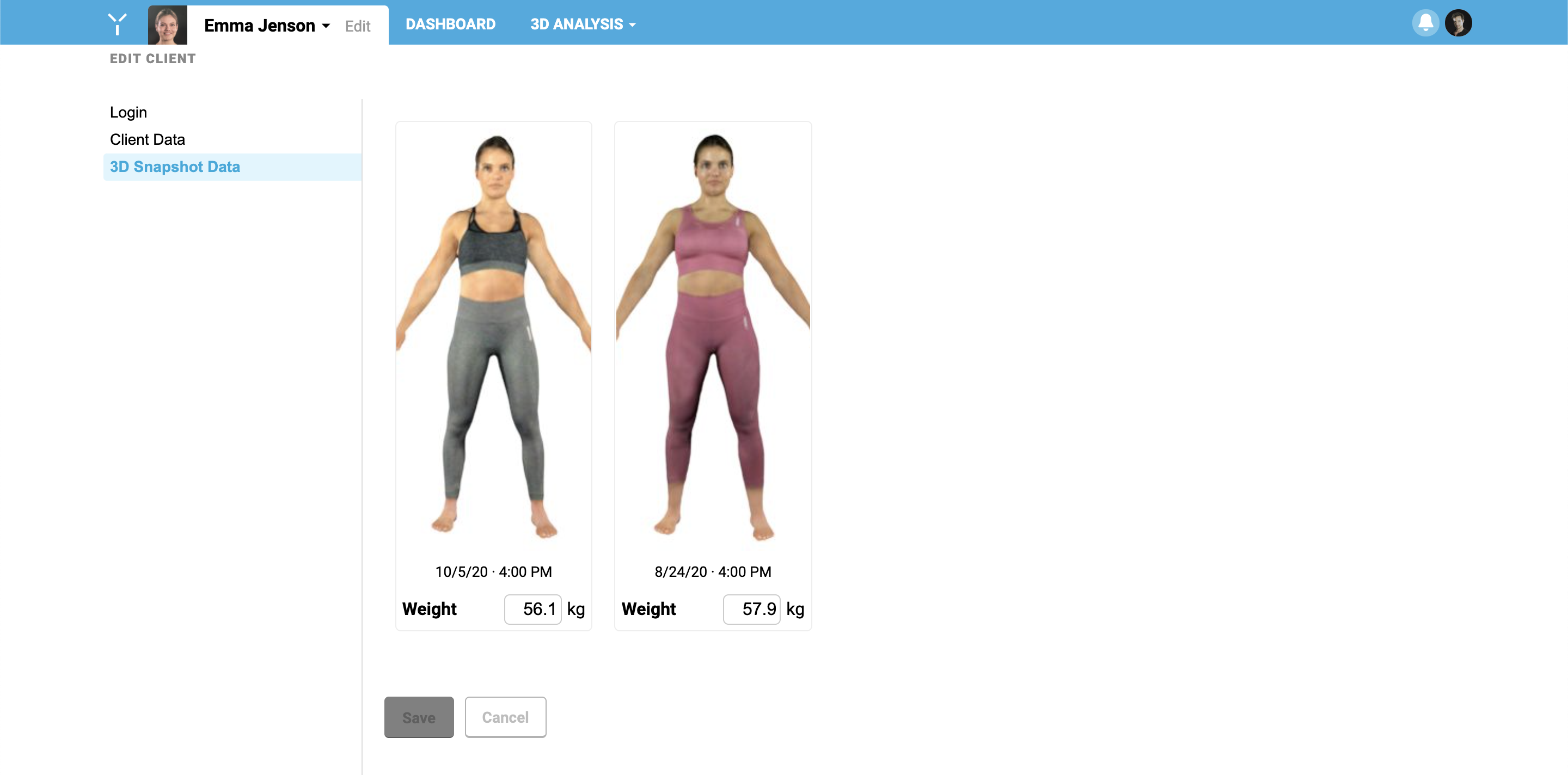 To edit your customers' scans, click on your profile in the top right corner to open 3D Body Library. This brings you to the following view where you can manually assign, edit, and delete your customers' 3D body scans.