Lighting is an important variable to guarantee a good scan quality with your Bodygee device.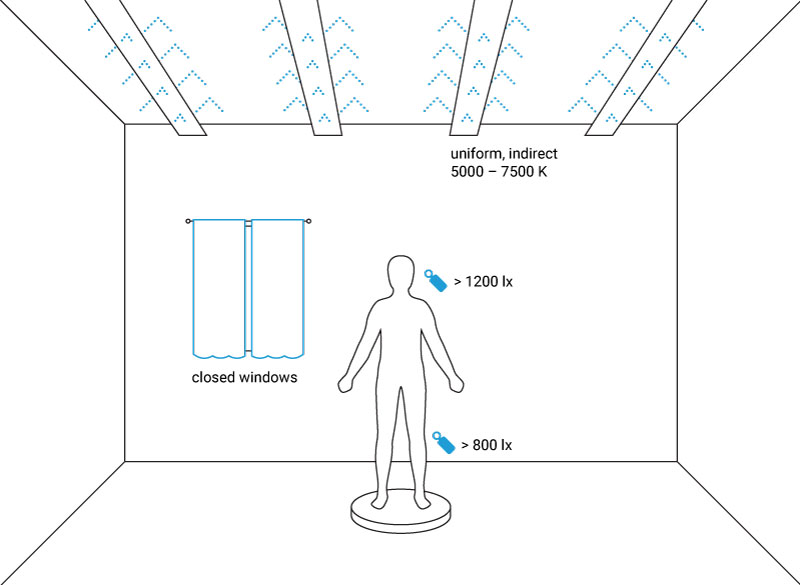 Please make sure the following conditions are given:
Set up artificial uniform indirect lighting from ceiling. Bright LED works best.
Color temperature: 5000–7500K (cool white).
Illuminance around turntable on scanned person facing the scanner:

at height of head: min. 1200 lx
at height of knees: min. 800 lx
Keep in mind:
Light should be indirect and consistent 180° around the front of scanned person.
Avoid sunlight and cover windows
Avoid light blinding the 3D sensor of the scanner and never start scanning facing a light source.
Try to avoid mixing different light types (e.g. 5000K and 7000K or daylight and artificial light) to avoid spotty body texture.
For good body texture results, it is better to scan in too bright lighting conditions than in too dark conditions. White walls help reflecting the light.
Please contact us at support@bodygee.com if you are unsure about the lighting conditions you are using.