Please try the following tests if your turntable has stopped working.
1) Power Test
Unplug the power from the turntable, wait a few seconds and plug it in again.
Turntable V1 (80cm)
The light on the left side lights up only very briefly and slightly when switched on.

The light is off when switched on.


Turntable V2 (60cm)
The red light is permanently on.

Another colour indicates a problem.

2) Unpair and pair turntable again
In the Scan App go to Profile » Turntable and unpair your turntable by pressing "x".
Please close the Scan app and restart the iPad (link) before you add the turntable again.
To pair the turntable press the "+" in the "Add turntable" section (not displayed if a turntable is paired). This may take a while. If the Scan App shows the serial number of your turntable the connection is fine.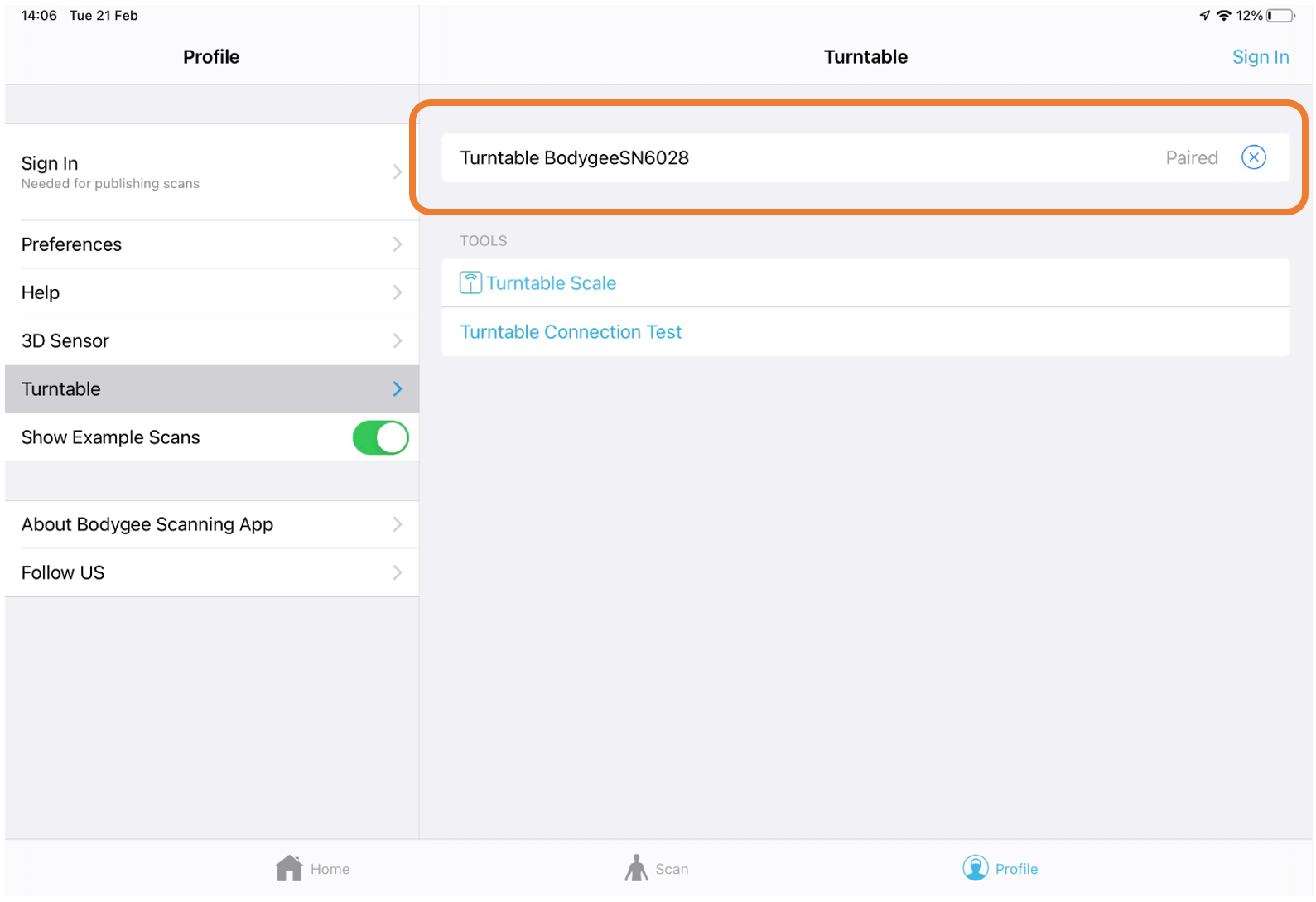 3) Turntable Connection Test
In the same screen under Profile » Turntable you find "Turntable Connection Test". Press on it and the below screen is displayed.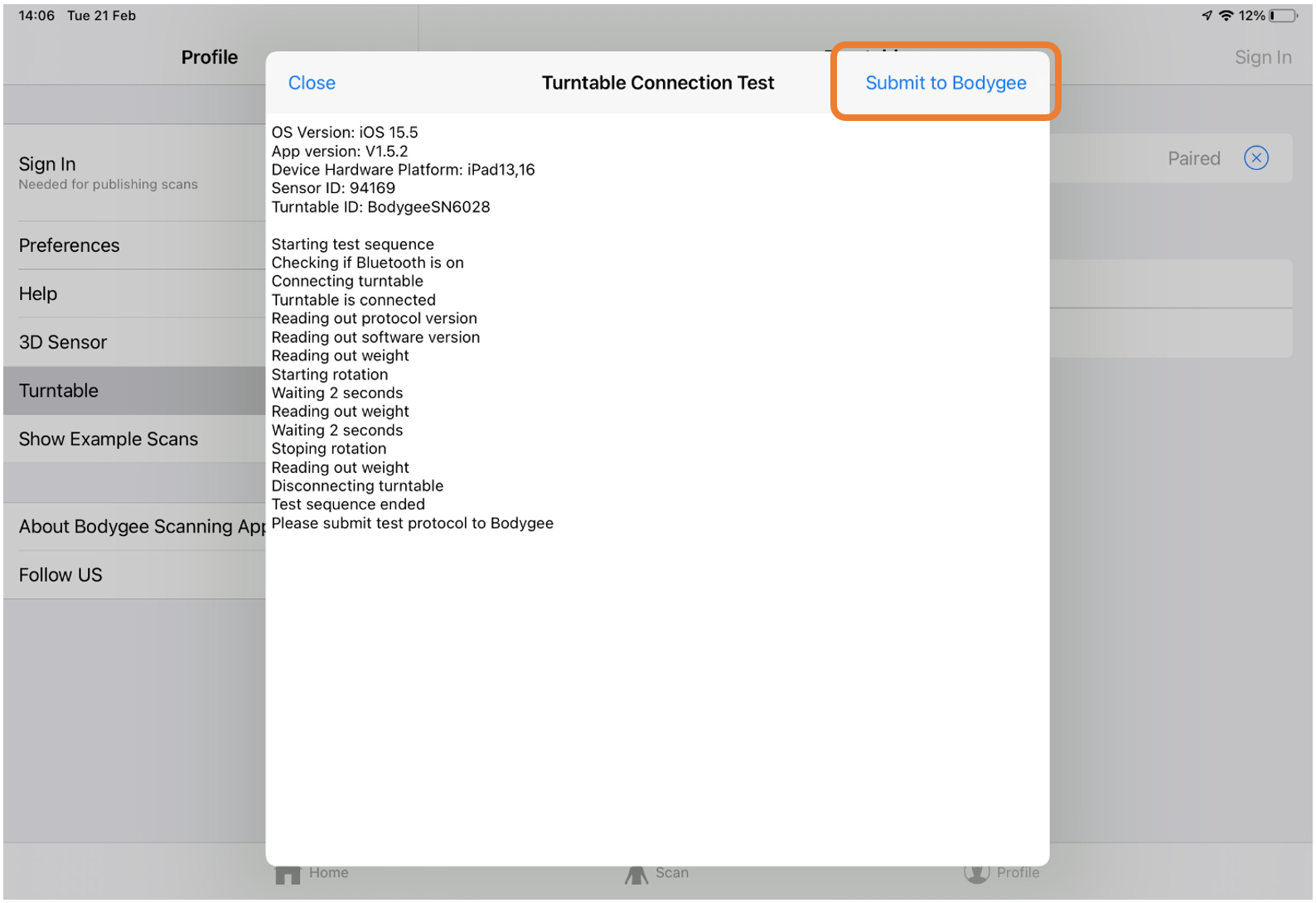 The turntable will check the configuration, the weight scale and rotates for a few seconds. At the end the test procedure should report "Please submit test protocol to Bodygee". If error messages are displayed, close the Scan App, open it again and execute the test again.
Please execute the test 4 times: 2x without load (0kg) and 2x with load (e.g. person)
Please submit each single test report to us by clicking on button in top right corner "Submit to Bodygee"
If the test fails please close the app, restart the tablet and try again. If it still doesn't work there might be a mechanical problem.


4) Mechanical Test
Are you able to turn the top plate with one finger? If you can the gears might be broken.