The data coming from each of the 20 different sensors in the scanner must be aligned with the others so the finished 3D body image will be accurate. To do this, the Bodygee Boxx should be calibrated every 4 weeks to verify the operation of all the sensors and to ensure that the data coming from the sensors is accurate.
Hang the calibration tray in the cutouts on the calibration bar in the Boxx. The front and back of the tray are different. Make sure the lower numbers face the screen.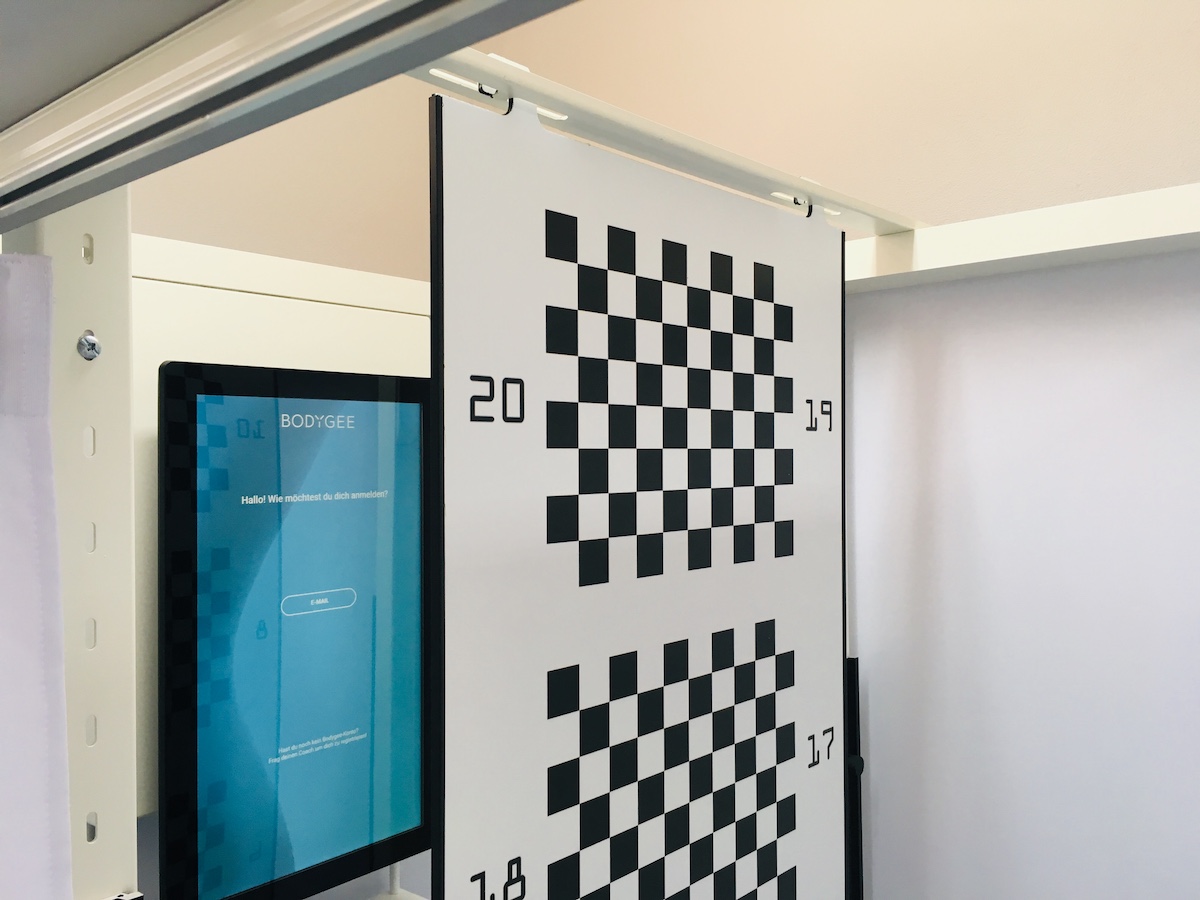 Attach the foam slider tube to one side of the alignment object. Dampen any swaying by lowering the foam slider to the floor once the alignment object is centered and vertical with the scanner frame.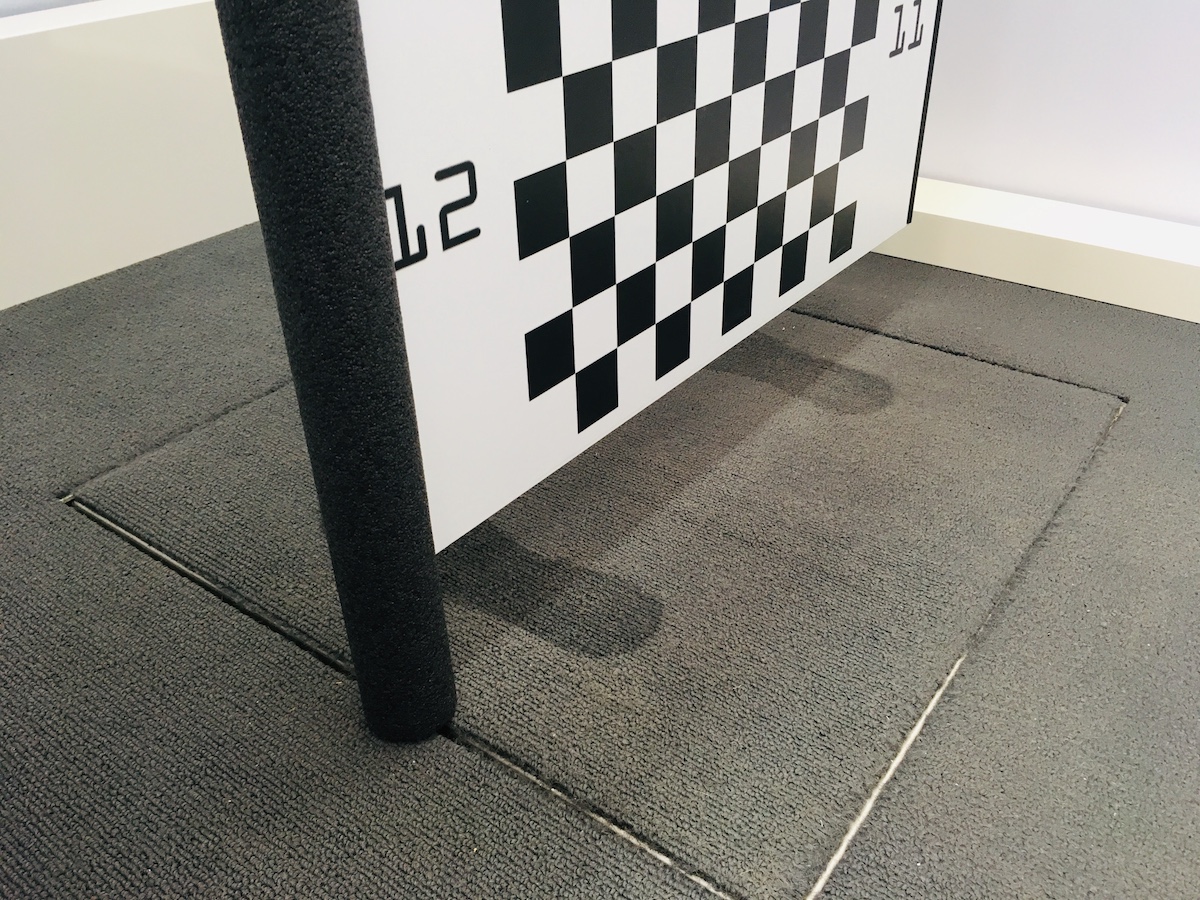 Note: It is very important that the calibration tray is as still as possible to get the best possible alignment of the sensors. This alignment directly affects the accuracy of the scan and extracted measurements so it should be done with care!
Go to the home screen with the login options. If the screensaver is active, touch the screen anywhere.

In the corner on the very bottom right, touch, hold for 2s and release. A context menu will appear.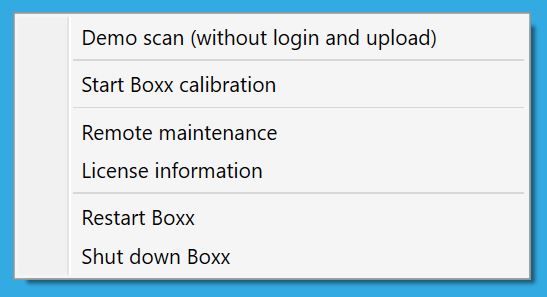 The screen will show that the calibration process is ongoing. Please carefully exit the Boxx without touching the tray and close the curtain.

The calibration process takes about 2 minutes. As soon as it finishes the monitor will show the home screen with login options again. If the calibration fails an error will occur.


When the system calibration is successfully completed, remove the calibration tray and store it in a safe place for future use. The Bodygee Boxx is now ready to continue scanning.