The licence of the Bodygee Boxx must be renewed from time to time. When a licence has expired, a warning is displayed during the start-up process.
Bodygee Support will inform you about expiring licences and send you the new licence. Follow these steps to renew the licence:
Go to the home screen with the login options. If the screensaver is active, touch the screen anywhere.

In the corner on the very bottom right, touch, hold for 2s and release. A context menu will appear.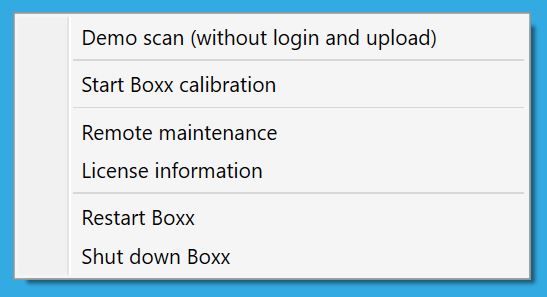 In the context menu choose License information and wait a few seconds. The licensing window appears.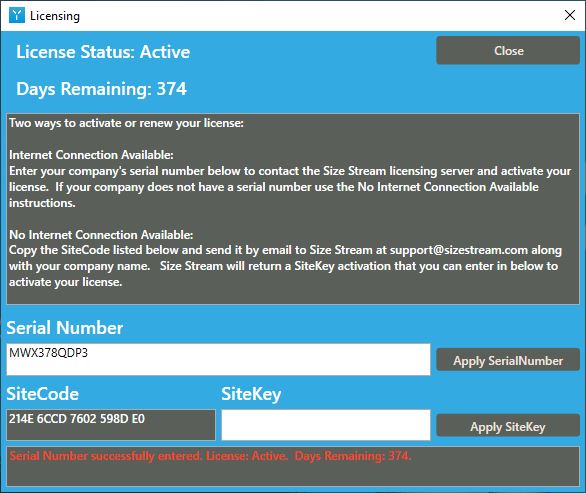 Enter your license number in the Serial Number field and confirm with Apply SerialNumber. It may take a few seconds.
The successfully renewed licence is displayed as follows:

Serial Number successfully entered. License: Active. Days Remaining NNN.

You can now use the Bodygee Boxx again as usual.