In case of any issues with the Boxx the Bodygee Support may ask you to start the remote maintenance tool.
Go to the home screen with the login options. If the screensaver is active, touch the screen anywhere.

In the corner on the very bottom right, touch, hold for 2s and release. A context menu will appear.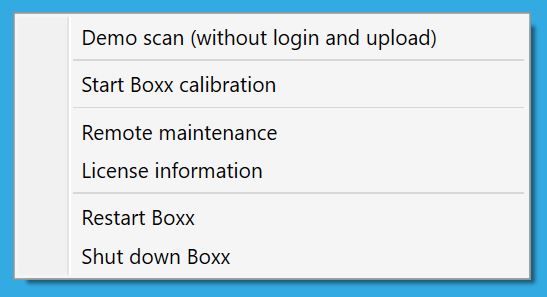 Choose Remote Maintenance. This may take a while. Please be patient and wait a few seconds. If needed, confirm any security questions and dialogs from windows
The Remote Maintenance Window appears.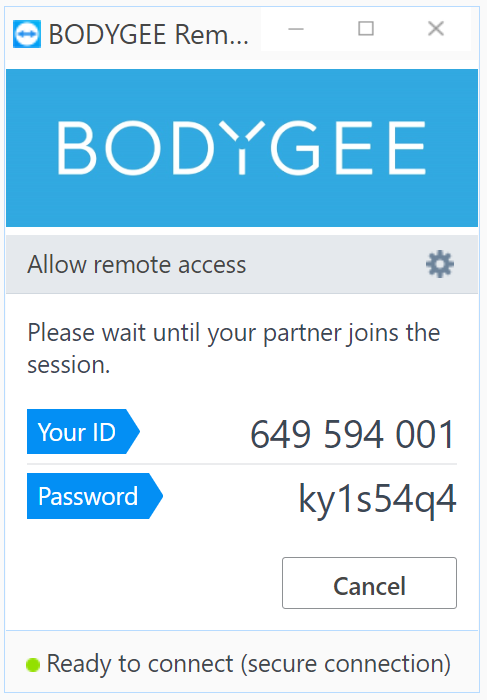 Please send this information to Bodygee Support. We will then be able to access the Boxx remotely.